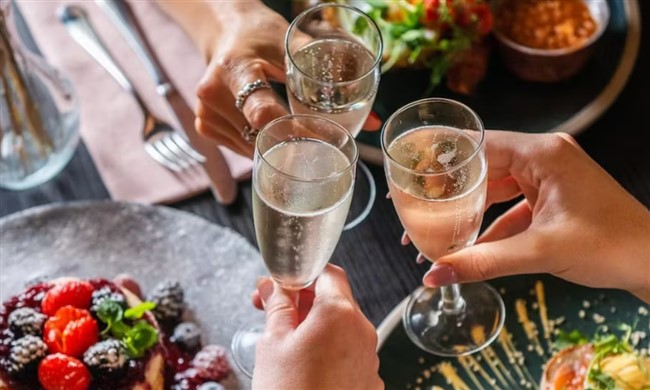 Introduction
Welcome to the vibrant city of Manchester, where brunch meets bottomless fun! If you're a fan of bottomless brunches that include delectable dishes, and endless refills, you're in for a treat.
Below we will guide you through the top destinations to indulge in the best bottomless brunch venues that Manchester has to offer. From stylish eateries with chic settings to quirky cafes with laid-back vibes, we've curated a list of the eleven best places where you can sip on mimosas, savour mouthwatering plates, and embrace the delightful brunch culture of this bustling city.
About Manchester
Manchester, often referred to as the "Capital of the North," is a vibrant and culturally rich city located in the northwest of England.
Manchester hosts various cultural festivals, including the Manchester International Festival, Manchester Literature Festival, and the Manchester Jazz Festival.
The city's nightlife is vibrant, with a multitude of bars, clubs, and entertainment venues. The Northern Quarter is a popular area for those seeking a lively night out.
The city boasts several outstanding museums and galleries, including the Manchester Art Gallery, the Science and Industry Museum, and The Lowry, a theatre and gallery complex.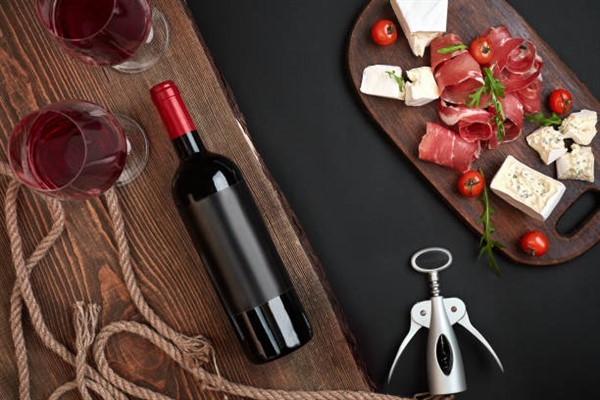 Best Bottomless Brunch Venues in Manchester
Cottonopolis, Northern Quarter
This sleek and modern restaurant offers a unique Asian-inspired bottomless brunch destination.
Address: 16 Newton St, Manchester M1 2AE
Phone number: 0161 236 5144
Price: Cost of one brunch item plus selected drinks package
Combining the elegance of Japanese cuisine with the British tradition of indulgence, Cottonopolis presents a bottomless brunch experience every Saturday from 10 a.m. to 3 p.m.
The menu features hearty options like Katsu bao buns, seared beef, karaage fried chicken, and even flat iron steak – a selection that's hard to resist!
Accompanying your brunch feast, the bar offers an impressive selection of drinks, including Prosecco, Mimosas, Bellinis, and Bloody Marys, handcrafted cocktails, including refreshing sake-based mixes and vibrant Asian-inspired concoctions.
With its sophisticated vibe, impeccable attention to detail, and delectable culinary offerings, Cottonopolis promises a one-of-a-kind brunch experience that will transport your taste buds to the vibrant streets of Asia.
Bottomless drinks are available for a generous 1 hour and 15 minutes, with one simple guideline: please finish your drink before requesting a refill.
You must order one item from the brunch menu and then select one of the bottomless drinks packages; Unlimited Prosecco and Mimosas £21.50 or Unlimited Cocktails £25.00 (includes Prosecco and Mimosa package).
Manahatta
Address: 188-192 Deansgate, Manchester M3 3ND
Phone number: 0161 537 4879
Price: From £35.95 per person
Manahatta is a fantastic destination for enjoying a bottomless brunch in Manchester, whether you're looking to enjoy a midweek brunch or host a weekend party with bottomless offerings.
You choose any dish from the Brunch & Lunch section on the main menu and enjoy 2 hours of UNLIMITED DRINKS that include, Prosecco, Berry Passion Punch, pints of Coors and other alcoholic and non-alcoholic choices. You can upgrade to any dish from the mains section for an extra £5 (Excluding Steak Frites).
Jimmy's, Ancoats
Address: 27 Blossom Street, Manchester, M4 6AJ
Phone: 0161 806 0163
Price: £35.00 per person
Jimmy's, located in the historic heart of Ancoats, on the corner of Blossom Street on Cutting Room Square, certainly excels in the art of bottomless brunch. Your options include Espresso Martinis, Pornstar Martinis, Aperol Spritz, beer, cider, prosecco, and house spirits, all available for your enjoyment for a full 90 minutes.
On the menu, you'll discover delectable options such as the Buffalo Fried Chicken Burger and a Chip Butty – a delightful creation featuring a medley of skin-on chips and waffle fries generously stacked in a bun, accompanied by a sauce of your choice.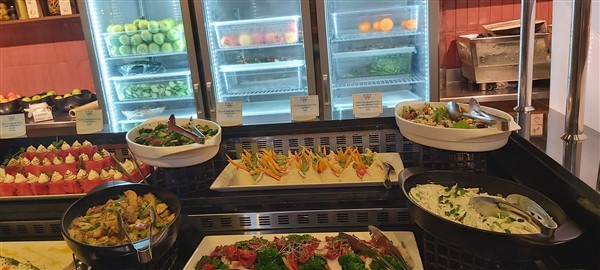 The Pen and Pencil, Northern Quarter
A cool, industrial-style venue serving American-inspired brunch fare and creative cocktails.
Address: Fourways House, 57 Hilton St, Manchester M1 2EJ
Phone number: 0161 660 3303
Price: £45 per person
Located in the vibrant Northern Quarter, The Pen & Pencil is a trendy brunch destination that offers a diverse and enjoyable experience, no matter when you choose to visit.
Their 'all-inclusive free-flow brunch' takes place on the last Saturday of each month and comes with a unique selling point compared to other eateries. Not only do they provide bottomless drinks, but patrons can also relish bottomless plates throughout their brunch.
It's as straightforward as picking a brunch plate and a drink, savouring them, and then repeating the delightful process!
The Pen and Pencil effortlessly combine a relaxed atmosphere with an energetic vibe, creating the perfect setting for a memorable brunch gathering.
The menu at The Pen and Pencil showcases a creative twist on brunch classics, offering a range of mouthwatering options that cater to all tastes. From Avocado & feta to steak & eggs and American-style pancakes, each dish is prepared with precision and presented beautifully.
To accompany your meal, indulge in their bottomless drink option, allowing you to sip on refreshing mimosas, prosecco, or beer. With its friendly staff, eclectic menu, and lively atmosphere, The Pen and Pencil promise a bottomless brunch extravaganza that is both delicious and unforgettable.
Impossible, Deansgate
Address: 36 Peter St, Manchester M2 5QR
Phone number: 0161 661 0103
Price: From £35.00 per person
Impossible stands out as one of Manchester's premier cocktail destinations. The brunch menu is brimming with slider burgers, mini wraps, chicken wings, salt and pepper fries, and an array of delectable treats.
However, it's the generous drinks menu that truly shines. For a blissful 90 minutes, you can enjoy endless pints of lager, spirits paired with mixers, wine, prosecco, and even an array of cocktails.
This exciting bottomless brunch experience is accessible every Thursday through Sunday.
Ramona, Swan Street
Address: 40 Swan St, Manchester M4 5JG
Phone number: 0161 441 9020
Price: £35 per person
With the Ramona bottomless brunch experience, you can enjoy unlimited servings of prosecco, mimosas, refreshing frozen margaritas (a must-try for margarita enthusiasts), Aperol spritz, watermelon spritz, Ramona pilsner, or non-alcoholic beverages throughout the 90-minute session. What's more, it includes your selection of any pizza slice from their enticing menu.
Ramona's bottomless brunch is a weekend delight, running from 12 pm to 3 pm, with a cost of £35 per person.
BLVD, Spinningfields
Address: The Avenue, North, Manchester M3 3BZ
Phone number: 07539 733420
Price: £35 per person
BLVD's Manchester bottomless brunch takes place every Saturday and presents an array of delectable Mediterranean-style dishes that are sure to tantalise your taste buds.
At the cost of £35 per person for a full 90-minute bottomless brunch at BLVD, you can indulge in one small plate, and one side dish, and enjoy bottomless drinks such as Bloody Marys, gin cocktails, bottled beer, and Mimosas.
The dress code is smart and stylish and I.D will be required.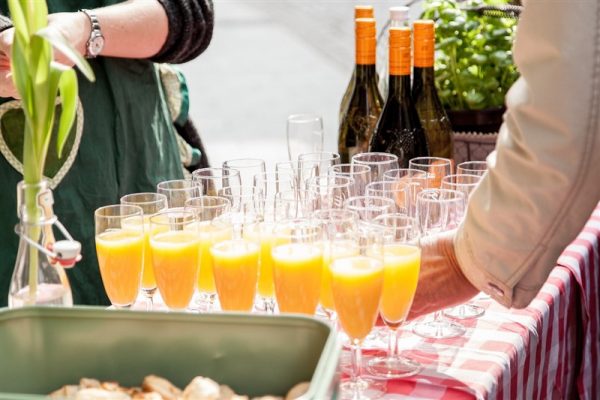 The Alchemist
Known for its innovative cocktails, The Alchemist also offers a delicious brunch menu.
Address: Three locations in Manchester
Price: From £40 per person for the bottomless package
The Alchemist is a captivating and enchanting destination that offers a truly magical bottomless brunch experience in Manchester.
The interior of The Alchemist is a fusion of industrial-chic and mystical elements, featuring copper accents, intricate glassware, and an overall atmosphere that feels both glamorous and mysterious.
Starting at 10 a.m. every weekend, you can enjoy a delightful brunch dish and savour three imaginative cocktail creations for only £30 (inclusive of low and no-alcohol options). If you wish to elevate your experience, you can opt for bottomless drinks for an additional £10.
The brunch menu at The Alchemist showcases a delightful blend of innovative and classic dishes, designed to tantalise your taste buds. Indulge in their famous Nduja & Avacado on toast, maple bacon pancake stack or breakfast burrito.
What truly sets The Alchemist apart is its theatrical presentation. Prepare to be amazed as mixologists create mesmerizing cocktails with flair, using molecular techniques and unexpected ingredients. Whether you're sipping on their famous colour-changing "Mad Hatter's Tea Party" cocktail or enjoying bottomless prosecco or mimosas,
The Alchemist promises an extraordinary bottomless brunch experience that is both delicious and visually stunning. Immerse yourself in the magical world of The Alchemist and let your taste buds embark on a journey of enchantment and delight.
Gaucho, Deansgate
Address: 2A St Mary's St, Manchester M3 2LB
Phone number: 0161 833 4333
Price: £57.50 per person (more in London)
This bottomless brunch event takes place on the final Saturday of each month from 11 a.m. to 4 p.m.
Gaucho has truly upped the ante with its bottomless brunch extravaganza. This Argentine steakhouse doesn't just provide 90 minutes of continuous drink service; it also treats you to a three-course meal with endless starters to indulge in throughout your bottomless brunch experience.
The main menu boasts enticing selections like spiral-cut churrasco de cuadril, expertly marinated in a blend of garlic, parsley, and olive oil. You'll also find a tempting brunch burger featuring a 100% Argentine beef patty, cherry tomato jam, Portobello mushroom, a fried egg, and crispy streaky bacon. And for those who prefer classic flavours, there's the sirloin steak served with chimichurri sauce and a side of crispy French fries.
When it comes to beverages, your options include Aperol spritz, elder spritz, pornstar martini, apple fizz, bloody Mary, Chandon garden spritz, Domaine Chandon, and lager for your enjoyment.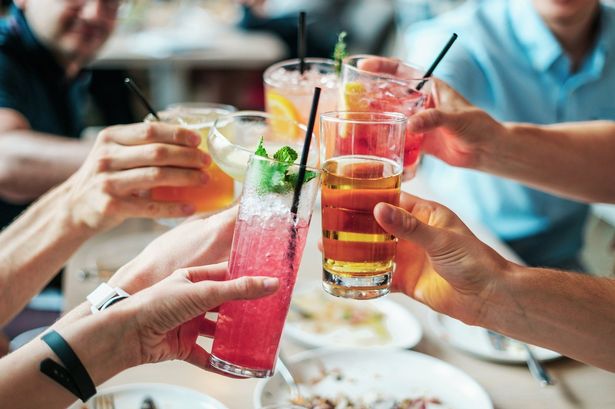 Flight Club, King Street
Address: Ship Canal House, 98 King St, Manchester M2 4WU
Phone number: 0161 537 7250
Price: From £30 per person
Flight Club is one of Manchester's favourite themed bars that also provides an enjoyable bottomless brunch experience that is available every Thursday to Sunday.
Throughout your two-hour brunch fun, each guest is treated to a bottle of prosecco, an unlimited supply of mouthwatering pizza, and an hour of darts for added entertainment. Furthermore, complimentary carafes of orange juice are at your disposal, perfect for crafting a refreshing Mimosa.
Foundry Project, Northern Quarter
Address: Thomas St, Manchester, M4 1BD
Phone number: 0161 839 7195
Price: From £36 per person
The Foundry Project is the perfect place to enjoy a bottomless brunch and is available every weekend.
Indulge in any brunch dish of your choice from the menu which features dishes such as burgers, pizzas, breakfast tacos, brunch fries and the classic Full English Breakfast, accompanied by limitless servings of prosecco, bellinis, mimosas, Aperol spritz, or pints of Amstel.
Summary
In summary, Manchester is a diverse and multicultural city, known for its welcoming atmosphere. This diversity is reflected in the variety of cuisine, festivals, and cultural events that take place throughout the year.
Manchester proves to be a haven for bottomless brunch enthusiasts, offering a diverse array of culinary delights and immersive experiences. Whether you're a fan of traditional brunch fare, international flavours, or innovative twists on classic dishes, the city has something to satisfy every palate. From trendy eateries to hidden gems, each venue on our list showcases its unique ambience and culinary prowess, ensuring that brunch becomes an unforgettable occasion.
So gather your friends or loved ones and enjoy Manchester's best bottomless brunch destinations. Enjoy the vibrant brunch culture of Manchester and the delightful experiences that await in this culinary playground!
Please note that the availability of bottomless brunches and opening hours may vary, so it's recommended to check their websites or contact them directly for the most up-to-date information.
Find a Place to Stay in Manchester