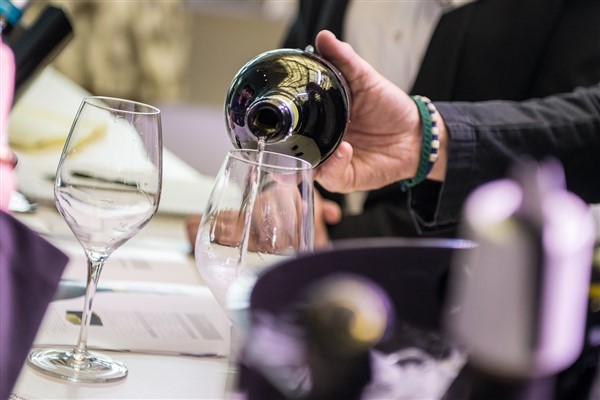 Introduction
Nestled within the heart of Northern Ireland, Belfast stands as a gastronomic haven that offers an array of delectable options for the eager brunch enthusiast. In this guide, we unveil the six best bottomless brunch places in Belfast, where the concept of "bottomless brunch" transcends the ordinary, inviting you to savour delectable dishes, sip on tantalising beverages, and bask in the convivial ambience that this vibrant city has to offer.
About Belfast
Belfast is the capital and largest city of Northern Ireland, and it holds a unique place in the history, culture, and industry of this region. This vibrant city is situated on the northeastern coast of Ireland, along the banks of the River Lagan. Belfast is known for its rich history, stunning natural landscapes, and a resolute spirit that has endured through challenging times.
Belfast is a city with a profound historical legacy. It's most famously associated with the construction of the RMS Titanic, which was built in the city's Harland and Wolff shipyard. The Titanic Museum, located near the shipyard, is a major tourist attraction that offers insight into the tragic yet remarkable story of the ill-fated ship.
Belfast boasts a lively cultural scene with numerous theatres, galleries, and music venues. The Grand Opera House, Lyric Theatre, and Ulster Hall are well-known for their productions and live performances.
Belfast offers a diverse culinary scene. Local specialities include Ulster Fry (a hearty breakfast dish), Belfast Baps (a bread roll filled with a variety of ingredients), and seafood due to its proximity to the coast. The city also has a growing reputation for fine dining and trendy restaurants.
The Best Bottomless Brunch Spots in Belfast
Benedicts
Address: 7-21 Bradbury Pl, Belfast BT7 1RQ
Phone number: 028 9059 1999
Price: £30.00 per person
Benedicts introduce themselves into the bottomless brunch scene as; Belfast's most exciting new offer!!
Benedicts of Belfast stands as the city's most thrilling hotel, embodying independent ownership and local management. What truly distinguishes them from the extensive hotel chains is their distinctive personal approach and unwavering dedication to fulfilling the unique requirements of each and every guest we serve.
They offer a delicious lunch and unlimited drinks package for a full two hours.
The menu offers a diverse selection, ranging from salt'n'chilli chicken and smoked cod to pasta, salads, and an abundance of other options.
Drinks included are Prosecco, Wild Berry Fizz, Strawberry Daiquiri, Mimosa and Mango Mimosa, Bellini's, Rossini, Bubbletini, Woo Woo and bottles of Coors Light.
Booking is essential to ensure you get a table and enjoy this bottomless brunch experience. Brunch is available Saturday's 1.30-3.30 pm & 2-4 pm, Sunday's 3-5 pm

The Tipsy Bird
Address: 90-100 Ann St, Belfast, BT1 3HH
Phone: 028 9099 3542
Price: £31.50 per person
The Tipsy Bird offers the ideal bottomless brunch experience, perfectly complemented by their charcuterie board – it's the ultimate indulgence.
Located along the shores of the River Lagan, the River Rooms is an impressive establishment spanning three floors.
Bottomless drinks include cocktails such as Basic Bird, Raunchy Robin and Tequila Sunrise Mimosa, also included are Fizz, House Wine, Beer and much more.
Enjoy a lively brunch extravaganza, featuring a delightful ambience and welcoming staff, every Friday, Saturday and Sunday.
Secure your spot now and enjoy endless merriment at Tipsy's Bottomless Brunch!"
Revolucion De Cuba
Address: 25-39 Arthur St, Belfast BT1 4GQ
Phone number: 028 9590 9249
Price from: £25 per person
Revolucion De Cuba situated on Arthur St stands out as one of the most renowned brunch destinations in Belfast, and it has been delighting patrons with its bottomless specials for several years now.
At this establishment, you'll find a variety of choices available. The initial option is the classic bottomless brunch, which treats you to one of their delectable Cuban dishes coupled with 90 minutes of leisurely 'sip time' from their selection of beverages.
For those abstaining from alcoholic beverages, an alternative sans alcohol is on the table, replacing the spirits with mocktails and non-alcoholic beers.
Alternatively, if you're seeking a more indulgent experience, you can opt for the 'Premium' package for an additional £10, granting you access to a broader array of cocktails and culinary delights.
If your aim is to enjoy a vibrant and spirited day out with friends, then Revolucion De Cuba on Arthur St undoubtedly ranks among the finest establishments offering a delightful bottomless brunch experience in Belfast.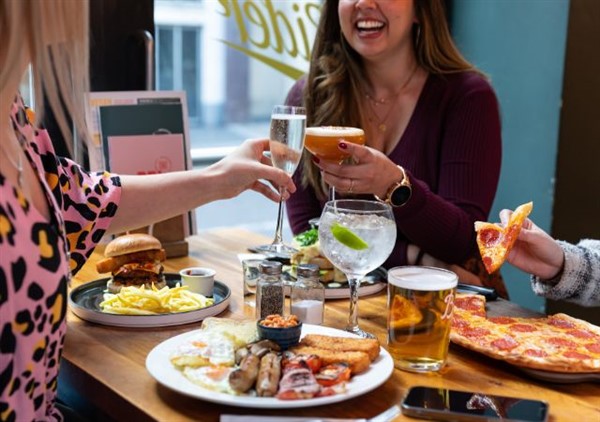 Haymarket Belfast
Address: 84 Royal Avenue, Belfast, BT1 1DJ
Phone: 028 96 923 061
Price: £35.00 per person
Enjoy 90 minutes of bottomless cocktails, prosecco, beer and tasty street food at Haymarket Belfast
The Street Food menu includes items such as Chicken Tenders, Falafel Wraps, Chilli Dogs, Pizzas and Vegan options such as plant-based Tenders.
Available every Friday, Saturday and Sunday.
House Belfast
Address: 59-63 Botanic Avenue, Belfast BT7 1JL
Phone number: 028 9531 3120
Price: £25 per person, plus the cost of your brunch dish
House has earned a distinguished reputation as one of the premier destinations for indulging in a bottomless brunch experience in Belfast, and the reasons for its acclaim are evident.
The option to revel in a boozy brunch comes at a cost of £25 per individual, in addition to the price of your chosen brunch dish.
You have a total of two hours to enjoy this brunch experience, during which you can partake in up to six glasses of exquisite libations such as prosecco, mimosas, kir royales, rose spritzes, or bellinis.
The food menu offers gluten-free, vegetarian and vegan options and includes delights such as Crispy Salt & Chilli Chicken, Croque Monsieur and House Crispy Buttermilk Chicken Burger.
House unquestionably caters to a wide array of palates, ensuring that there's something genuinely gratifying for every individual.
This exceptional Belfast bottomless brunch offering is available every Saturday from 11 am to 4 pm, as well as on Sundays, extending from 11 am to 6 pm.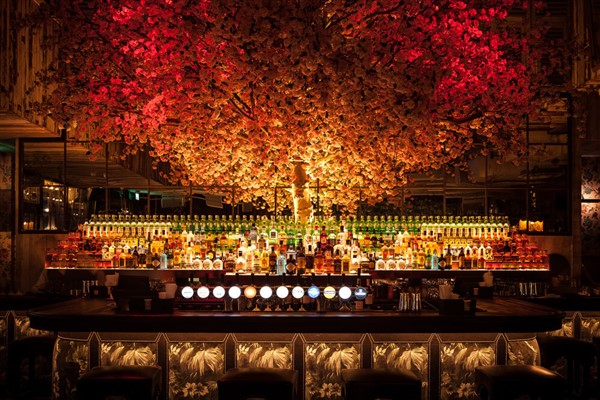 Parisien Belfast
Address: Cleaver House, Donegall Square North, Belfast, BT1 5GA
Phone: 028 9590 4338
Price: £45.00 per person
Café Parisien, Belfast takes its name from the cafe onboard the Titanic. This genuinely French-inspired cafe in the heart of Belfast brings a fresh and authentic architectural flair to the city. Spanning two floors, the restaurant delivers an impeccable bottomless brunch experience.
Enjoy classy brunch dishes such as Eggs Florentine, 8oz Beef Burger, Parisien Breakfast and much more.
Wash it all down with a selection of bottomless drinks that include Wine, Prosecco, Mimosa and bottled Beer.
Served Sunday only 10 am -4 pm, so booking in advance is highly recommended!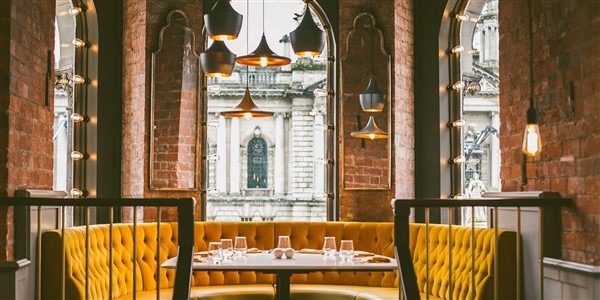 Summary
In summary, exploring the top six bottomless brunch venues in Belfast opens up a world of culinary delight and spirited indulgence. Revolucion De Cuba's lively atmosphere and Cuban-infused dishes, House's renowned classics paired with an array of libations, and the captivating allure of Benedicts, each contribute to an unforgettable brunch experience.
Whether you're seeking a taste of international flavours, a classic brunch affair, or an undiscovered gem, Belfast's brunch scene has something for every palate. So, embark on a gastronomic journey that combines delectable fare, endless drinks, and vibrant ambience – a trio of venues that showcase the city's true culinary prowess.
Find a Place to Stay in Belfast