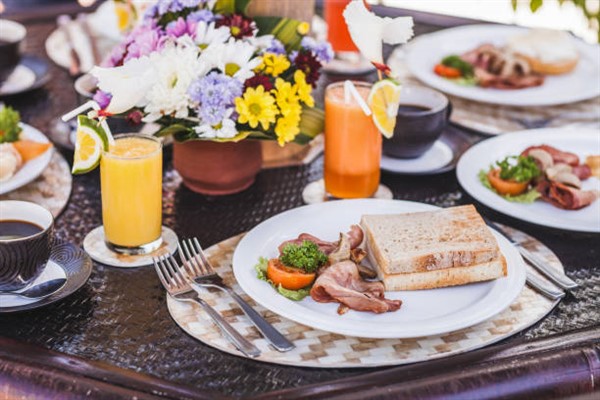 Introduction
Indulging in a leisurely brunch, accompanied by free-flowing drinks, is a delightful experience that food enthusiasts and social butterflies alike hold dear.
Leicester, a city known for its rich cultural diversity and culinary innovation, has fully embraced the brunch culture. It's where traditional British breakfasts meet global flavours and cosy cafes blend with chic eateries. If you're hunting for the best bottomless brunch places in Leicester, you're in for a treat.
In this guide, we've curated a list of the bottomless brunch spots that promise not just a meal but a memorable culinary journey. Whether you're a local looking for new brunch restaurants or a visitor eager to explore Leicester's vibrant food scene, these brunch destinations have something unique to offer. So, read on and dive into the tantalising world of Leicester's best bottomless brunch experiences.
About Leicester
Leicester is a vibrant and culturally diverse city located in the East Midlands region of England. It holds a unique place in the country's history, boasting a rich heritage that spans centuries.
Leicester gained international attention when the remains of King Richard III were discovered beneath a car park in 2012. This discovery led to a reevaluation of the city's historical significance and resulted in the construction of the King Richard III Visitor Centre.
Leicester offers a range of cultural attractions, including the New Walk Museum and Art Gallery, the Curve Theatre, and the National Space Centre.
Leicester is home to two major universities: the University of Leicester and De Montfort University. These institutions contribute significantly to the city's academic and cultural life.
Leicester's unique blend of history, diversity, culture, and innovation makes it a fascinating and dynamic city to explore. Whether you're interested in its historical sites, cultural events, or culinary experiences, Leicester has something to offer every visitor.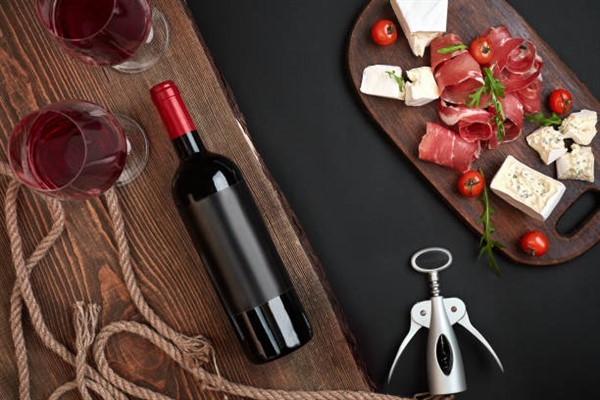 The Best Bottomless Brunch Restaurants in Leicester
Knight & Garter
Address: 14 Hotel St, Leicester LE1 5AW
Phone number: 0116 303 3310
Price: £17 per person, plus the price of the brunch dish
Knight & Garter is an exceptional gastropub, offering a relaxed yet stylish ambience that sets the ideal backdrop for enjoying a bottomless brunch with your friends.
Their brunch menu includes delicious favourites such as Carb and scrambled Egg, Mushroom on Toast, Smoked Salmon Sourdough and of course a full English breakfast (Vegetarian option also available).
Refreshments include Bloody Marys, Espresso Martinis and bottomless mimosas.
Why not go bottomless for only £17.00 per person (plus the cost of your food choice)
Las Iguanas
Address: 13-15 Belvoir St, Leicester LE1 6SL
Phone number: 0116 497 7261
Price: From £31.95 per person
Las Iguanas is celebrated for its exceptional Latin American-inspired cuisine and its knack for hosting unforgettable gatherings. Therefore, it's the perfect choice for indulging in a lively bottomless brunch experience in Leicester!
Choose a main dish and enjoy unlimited cocktails, mocktails, beer, bubbles & spirits
You can savour a bottomless brunch any day of the week. On Saturdays, it's available from 11 am until 3 pm (with the last booking at 1.30 pm), while on all other days, you can enjoy it from 11 am until 5 pm (with the last booking at 3.30 pm). For an extra treat, there's an option to upgrade to bottomless cocktails. The menu boasts an array of tempting dishes, featuring options like enchiladas, burritos, wings, and burgers.
Cosy Club
Address: 68 Highcross St, Leicester LE1 4NN
Phone number: 0116 408 0008
Price: £35 per person
Cosy Club is a great choice for a bottomless brunch in Leicester, it is renowned for its delectable brunch offerings and exceptional cocktail creations.
Cosy Club provides a unique setting for leisurely dining, drinks, and relaxation, evoking a delightful sense of nostalgia in its ambience.
You have an array of delectable choices at your fingertips. Opt for the classic Cosy Club Breakfast, their unique twist on the full English, or indulge your sweet tooth with Buttermilk Pancakes. For simpler options, there's the choice of a Smoked Bacon or Cumberland Sausage Sandwich. Alternatively, go all-in with the Smoked Salmon and Scrambled Eggs. And don't worry, there are options to cater to different tastes, including a vegetarian breakfast and the Avocado Brunch.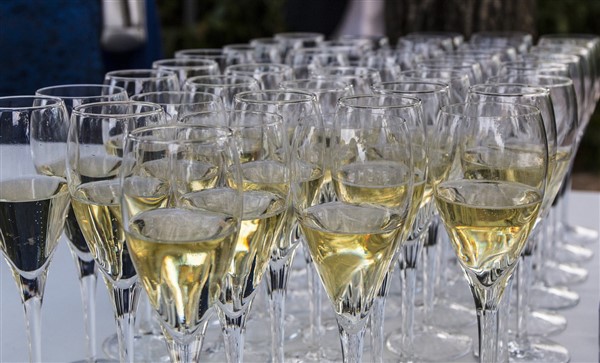 Audrey
Address: 19-21 St.Nicholas Pl, Leicester LE1 4LD
Phone number: 07966 215759
Price: From £35 per person
Audrey's is a trendy cocktail lounge that presents an enticing option for a bottomless brunch in Leicester. You have the choice of indulging in either bottomless Prosecco, bellinis, or beer at £35 per person or upgrading to the tantalising selection of Pornstar Martini, Bramble, Strawberry Blonde, gin with a mixer, or vodka with a mixer, all for £40 per person.
The price includes two small plates with fries and is available Wednesday – Sunday.
The Distillery
Address: 27 Market Street, Leicester LE1 6DP
Phone number: 0116 255 5370
Price: From £29 per person
With an unwavering dedication to craft, spanning everything from fine beers and sparkling beverages to artisanal pizzas and savoury pies, you'd be hard-pressed to find establishments that prioritise their patrons' satisfaction more than The Distillery.
They present one of the most expansive bottomless brunch menus available in Leicester, ensuring that you can truly relish your brunch experience. With an abundance of delightful dishes to select from, you can savour all your favourite foods alongside your chosen drinks including cocktails, beer or Prosecco.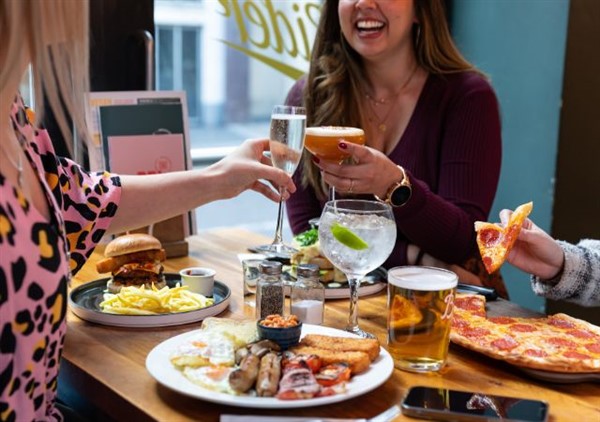 Bella Italia – Bottomless Pizza Brunch
Address: Unit 2 Meridian Leisure Park, Meridian Way, Leicester LE19 1JZ
Prices from: £25 per person
Bella Italia, a well-known Italian restaurant chain, extends its offerings to include a delightful Bottomless Pizza Brunch in Leicester. It's the perfect combination of unlimited pizza paired with bottomless Prosecco – a combination that's hard to resist!
You can enjoy 90 minutes of unlimited Pizza and prosecco every Thursday, Friday, Saturday & Sunday between 12-5 pm
Revolution
Address: 6b New Walk, Leicester LE1 6TF
Phone number: 0116 255 9633
Price: From £32.50 per person
Revolution Bar hosts a bottomless brunch every Saturday and Sunday, running from 11 a.m. to 4 p.m.
For just £32.50 per person, you'll indulge in a delicious brunch dish accompanied by a generous two-hour session of unlimited beverages.
Select your preferred brunch dish from a tempting array of options, including the Brunch Grill, Gluten-Free Brunch Grill, Fried Chicken and Bacon Waffle, Blueberry, Banana, and Nutella Pancakes, or the Blackened Cajun Chicken Burger. Then, elevate your experience by choosing two hours of bottomless beverages from an enticing selection that includes Aperol Spritz, Ketel V&T, Blank Canvas, Amstel, Prosecco, or Bloody Marys. And for an extra treat, there's the option to upgrade to Pornstar Martinis.
Black Iron Restaurant
Address: Braunstone Park, Hinckley Rd, Leicester LE3 1HX
Phone number: 0116 366 5642
Price: £20 per person plus the price of the brunch dish
Black Iron is a modern contemporary restaurant, steakhouse, and bar that honours the finest aspects of British cuisine.
Nestled within the serene greenery of Winstanley House, a stately Georgian Grade II listed hotel and event venue, Black Iron takes pride in its exceptional team, superb culinary offerings, exquisite beverages, and impeccable surroundings.
The dedicated team at Black Iron is deeply passionate about delivering exceptional food and beverages. To ensure excellence, they have embarked on personal visits to the farms, vineyards, and breweries that contribute to their menus, all with the goal of curating the finest offerings for Leicestershire.
The brunch menu offers delights such as Eggs Royale, Benedict or Florentine and Waffles Berries and Cream.
The bottomless drinks package includes Mimosas, Prosecco, Draught lager, tea, coffee & orange juice.
Bottomless prices are in addition to the brunch item selected and per person.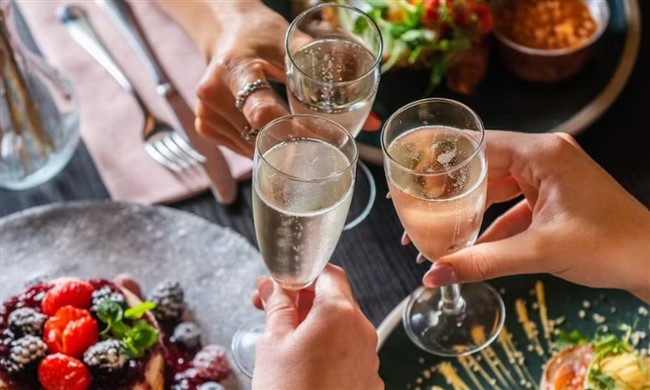 Summary
In summary, Leicester's brunch scene offers a diverse and delightful array of bottomless brunch experiences that cater to every palate. Whether you're craving traditional breakfast classics, international flavours, or unique culinary creations, these top venues on our list promise an unforgettable dining adventure.
With options to suit every budget and dietary preference, Leicester's bottomless brunch spots invite you to enjoy your meal and sip your favourite beverages at a relaxed pace.
So gather your friends and family, make a reservation, and embark on a culinary journey through Leicester's best bottomless brunch places for a memorable brunch that combines great food, free-flowing drinks, and vibrant ambience. Cheers to an exceptional brunch experience in Leicester!
Find a Place to Stay in Leicester