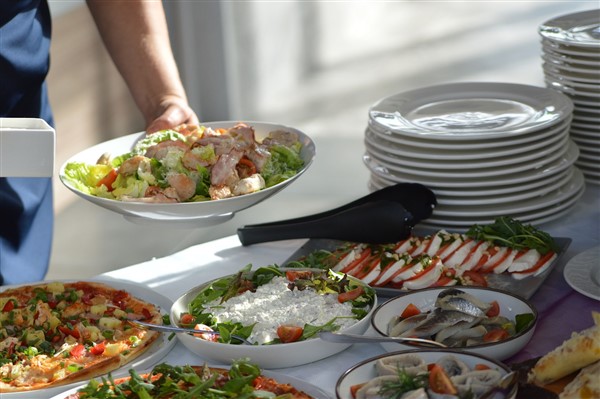 Introduction
Calling all brunch enthusiasts and foodies alike! If you find yourself in the beautiful coastal town of Bournemouth, prepare your taste buds for an unforgettable culinary adventure.
Bournemouth is renowned for its thriving food scene, and when it comes to indulgent weekend delights, nothing quite compares to the allure of a bottomless brunch.
With a plethora of fantastic establishments to choose from, each offering delectable dishes and free-flowing libations, deciding on the best bottomless brunch spot can be a challenge. But fear not, as we have embarked on a quest to uncover the ultimate brunch destinations in Bournemouth.
Join us as we explore the city's hidden gems, mouth-watering menus, and laid-back atmospheres, all in the pursuit of finding the crème de la crème of bottomless brunch experiences. So, get ready to tantalise your taste buds and discover the best bottomless brunch spots that Bournemouth has to offer!
About Bournemouth
Bournemouth is a picturesque coastal town located on the south coast of England. Situated in the county of Dorset, this vibrant seaside destination is known for its stunning sandy beaches, charming Victorian architecture, and a thriving tourism industry.
Bournemouth offers a perfect blend of natural beauty and modern amenities, making it a popular holiday spot for locals and tourists alike.
The town boasts a lively nightlife scene, a diverse range of dining options, and an array of cultural and entertainment events throughout the year. So whether you're looking to unwind on the beach, explore the surrounding natural wonders, or immerse yourself in the vibrant atmosphere, Bournemouth has something to offer for everyone.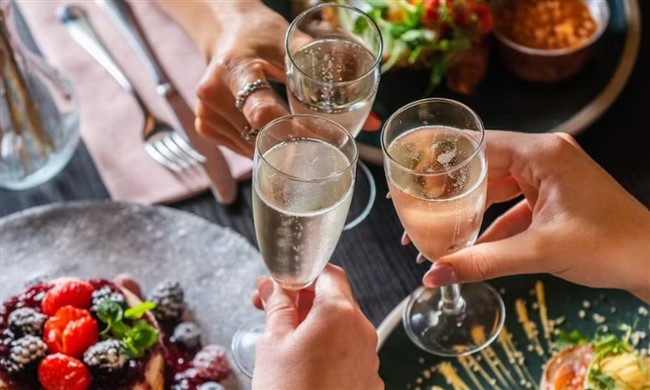 The Best Bottomless Brunch Spots in Bournemouth
Revolution Bar
Address: 163-167 Old Christchurch Road, Bournemouth, BH1 1JU
Phone number: 0238 1945 640
Prices from: £32.50 per person
Revolution Bar offers a delightful bottomless brunch experience every Saturday and Sunday from 11 am to 4 pm (advance booking required).
You can select from a variety of mouthwatering brunch dishes, including options like Brunch Grill, Gluten-Free Brunch Grill, Fried Chicken and Bacon Waffle, Blueberry, Banana, and Nutella Pancakes, and Blackened Cajun Chicken Burger.
Additionally, you get to indulge in two hours of unlimited drinks, with choices such as Aperol Spritz, Ketel V&T, Blank Canvas, Amstel, Prosecco, or Bloody Marys. If you're feeling a bit more adventurous, you can also opt to upgrade to Pornstar Martinis.
Revolution Bar in Bournemouth also offers a range of themed bottomless brunches – contact them for further information.
Slug & Lettuce – Bournemouth
Address: 12 Richmond Hill, Bournemouth, Dorset, BH2 6EJ
Phone number: 01202 317686
Slug & Lettuce has earned a well-deserved reputation as a favourite destination for a bottomless brunch in Bournemouth.
You can enjoy a delightful brunch dish along with two hours of unlimited fizz and fun.
If you're looking to explore more options, you can upgrade for an additional £3 per person and choose from selected main menu dishes.
And if indulging in bottomless pornstar martinis sounds appealing, you can have that experience for an extra ten pounds each.
Don't miss out on discovering why Slug & Lettuce reign as kings of the bottomless brunch – head down there and find out for yourself!
Cosy Club Bournemouth
Address: 34 Old Christchurch Road, Bournemouth, BH1 1LG
Telephone: 01202 509723
Prices from £25.00 per person
Cosy Club in Bournemouth offer a delightful experience of relaxed dining, drinking, and lounging in a truly unique and nostalgic setting.
Their extensive Brunch menu is available until 5 pm, ensuring you won't miss out. You have a variety of delicious options to choose from, whether it's the classic Cosy Club Breakfast, their own take on a full English, or something sweet like Buttermilk Pancakes.
For those looking for simpler choices, there are options like the Smoked Bacon or Cumberland Sausage Sandwich. Alternatively, you can go all out with the indulgent Smoked Salmon and Scrambled Eggs.
Vegetarians need not worry, as there's a flavorful vegetarian breakfast option available, and if you're an avocado fan, the Avocado Brunch is also on offer. No matter your preference, Cosy Club has something to satisfy your brunch cravings.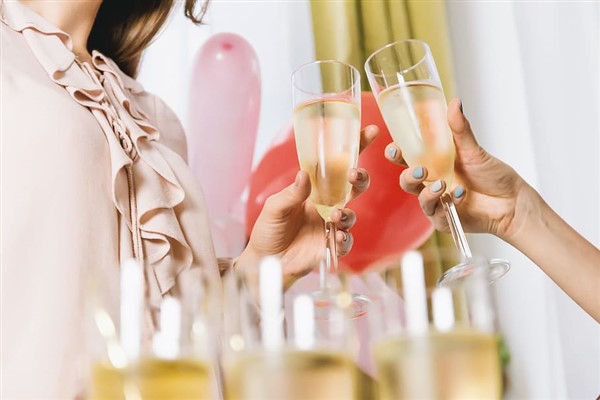 Schpoons & Forx
Address: Hilton Bournemouth, Terrace Road, Bournemouth, BH2 5EL
Telephone: 01202 200 187
Price: £35.00 per person
Schpoons and Forx offers an ideal location for a delightful bottomless brunch experience in Bournemouth with family and friends.
For just £35 per person, you can indulge in their bottomless brunch, which includes one main dish, one naughty plate, and a generous 75 minutes of bottomless drinks.
Schpoons & Forx offer a range of (V) Vegetarian (VG) Vegan (DF) Dairy Free (GF) Gluten Free options on their Brunch menu.
The main dish brunch menu includes delights such as Oak Smoked Trout Flatbread, Caesar Baby Gem Salad and Wild Mushroom Gnocchi, and for the naughty plate, you have options such as Churros, Cambridge Burnt Cream and Chocolate & Orange Torte.
You can upgrade your bottomless brunch drink options for only £3, this will get you Prosecco Rosé, Aperol Spritz, and Elderflower Spritz.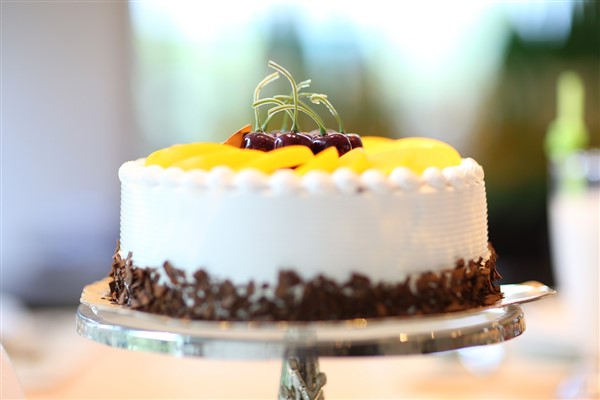 Turtle Bay Bournemouth
Address: The Citrus Building, 24 Madeira Road, Bournemouth, BH1 1NL
Telephone: 01202 551162
Prices from: £32.50 per person
Turtle Bay has strived to capture the essence, warmth, and enchantment of the Caribbean, right here in the UK.
Their Bottomless Brunch menu includes 2 hours of unlimited cocktails and prosecco, draft beers and mocktails, plus any brunch dish, burger or wrap.
Turtle has a comprehensive brunch menu that includes dishes such as Smashed Avo, & Jerk Mushrooms, Vegan Yardbird and Chicken Roti Wrap.
This exquisite bottomless brunch experience is available every day until 3 p.m. Monday to Saturday and 5 p.m. on Sundays – what are you waiting for?
Summary
In summary, a Bottomless Brunch in Bournemouth offers a delightful and indulgent experience for both locals and visitors alike. With a wide range of restaurants and bars to choose from, you can enjoy delicious food and unlimited drinks.
Whether you prefer classic English food or a more adventurous avocado brunch, the options are aplenty to satisfy every palate.
The added touch of bottomless drinks, from cocktails to draught beers, adds an extra layer of enjoyment to the experience.
So, gather your friends and loved ones, book a table, and get ready to relish in the ultimate brunch feast while sipping on endless libations – an experience that is sure to leave you with wonderful memories of Bournemouth's vibrant bottomless brunch scene.
Find a Place to Stay in Bournemouth