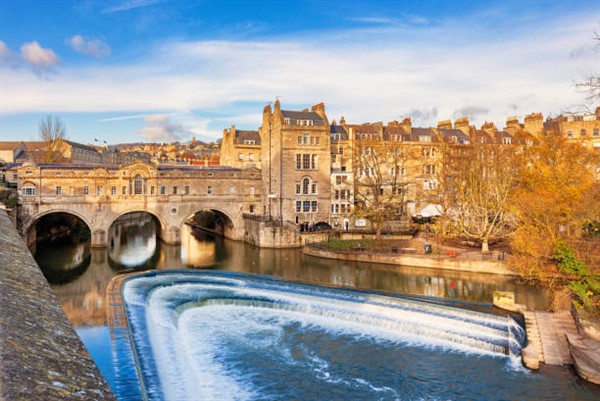 Introduction
Welcome to our guide to the best bottomless brunch spots in Bath! If you find yourself in this beautiful city and are on the hunt for a fantastic brunch experience with unlimited drinks, you're in for a treat.
Bath offers a vibrant brunch scene with a variety of eateries that cater to all tastes and preferences. Whether you're a local looking to explore new spots or a visitor seeking the best culinary delights, we've got you covered.
Join us as we embark on a journey through Bath's top bottomless brunch spots. Get ready to discover where to find the perfect combination of great food, a relaxed ambience, and unlimited drinks in the picturesque city of Bath!
About Bath in Somerset
Bath is a historic and picturesque city located in Somerset, England. It is renowned for its natural hot springs and well-preserved Roman-built baths, which have been attracting visitors for centuries. The city's history dates back to ancient times, with evidence of Celtic settlements before the Romans established a spa town around the thermal waters.
As a UNESCO World Heritage Site, Bath is not only a city of historical importance but also a vibrant and modern destination with a variety of shops, restaurants, cafes, and pubs. Its quaint and friendly atmosphere makes it an inviting place for locals and visitors alike.
The Best Bottomless Brunch Places in Bath
Cafe au Lait
Address: 12-14 Dorchester St, Bath BA1 1SS
Telephone: 01225 571808
Price: £35.00 per person
Located in close proximity to Bath Spa railway station and within a short walking distance from the finest attractions in Bath, Cafe au Lait stands as an independent restaurant in the heart of the city.
While the bottomless brunches here may come at a slightly higher price when compared to other restaurants, the culinary experience makes it well worth it. The menu is extensive, offering a plethora of options for both vegetarians and vegans. From delightful avocado on sourdough toast to savoury choices like shakshuka with smoked streaky bacon, there's something to suit every palate and preference.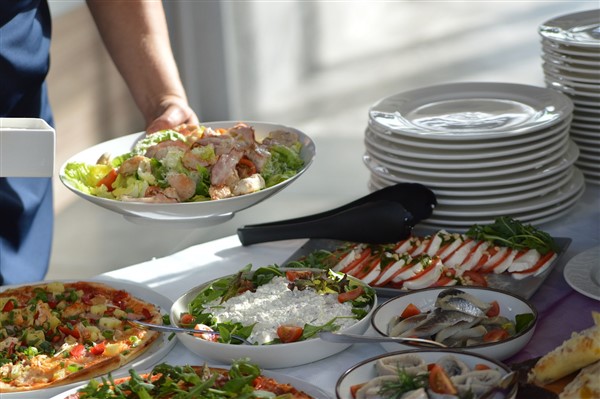 Belushi's
Address: 9 Green St, Bath BA1 2JY
Telephone: 01225 481444
Price from: £30.00 per person
For an affordable and vibrant bottomless brunch experience, look no further than Belushi's. This lively bar in Bath is a popular choice among young students and travellers and for good reason. Situated conveniently beneath one of the city's top-rated hostels, it draws a diverse crowd seeking a fun and lively atmosphere. With its youthful charm and attractive pricing, Belushi's is the perfect destination to enjoy a fantastic bottomless brunch with friends and fellow adventurers.
Their brunch menus boast a delectable selection of wings, burgers, chips, and more, all accompanied by bottomless servings of beer and mimosas!
Don't miss out on their irresistible bottomless brunch offer! Available every Saturday from 12 pm to 2 pm, it's priced at just £30 per person – an opportunity you wouldn't want to pass up.
The Botanist Bar & Restaurant Bath
Address: The Octagon, No. 25, Part 46A and 28 Milsom Place, Bath BA1 1BZ
Phone number: 01225 632577
Price: Meal choice plus bottomless drinks package at £15.95
The Botanist is an amazing venue, ideal for a group of friends looking to experience one of the finest Bottomless Brunches in Bath.
Their bottomless brunch menu offers an extensive array of food and drinks, ranging from ham hock egg benedict to delightful French toast. The drinks package includes Spritz (Aperol, Raspberry, Blood Orange or Elderflower), prosecco or their house pint. – ensuring there's something to please everyone!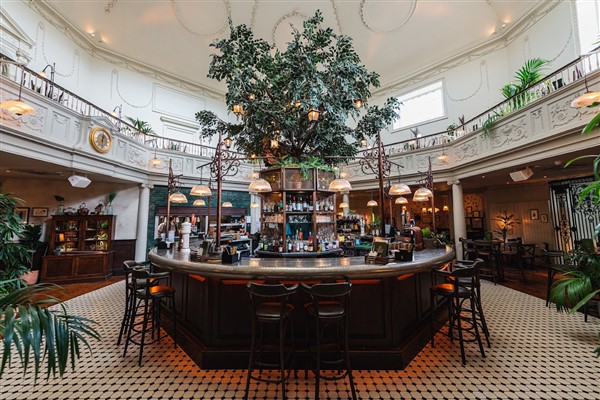 The Canon
Address: 1 Barton St, Bath BA1 1HQ
Telephone: 01225 789106
Prices from: £20.00 per person
The Canon is a welcoming pub, boasting one of the most comprehensive brunch menus in Bath, making it the perfect spot to enjoy a delightful and boozy bottomless brunch experience.
With a delightful array of dishes to choose from, you can relish all your favourite foods along with your choice of tasty little tipples.
This 2-hour bottomless brunch experience offers a range of cocktails, beer or Prosecco. So gather your friends and make a booking – The Canon are proud winners of the 2023 MIDAS award for Best Bottomless Brunch!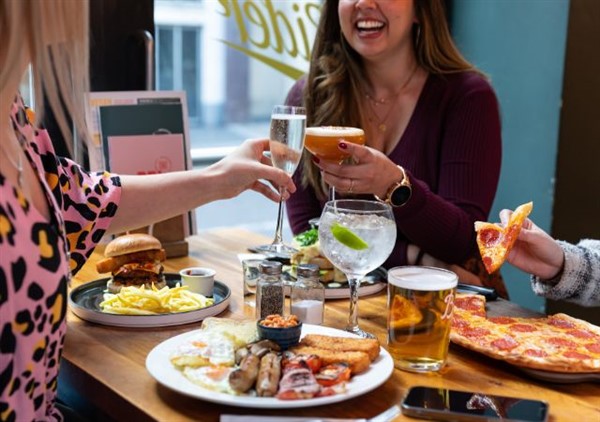 All Bar One – Bath
Address: 11-12 High St, Bath BA1 5AQ
Phone number: 01225 334614
Prices from: £38.00 per person
All Bar One is a charming and stylish destination, offering one of the absolute best bottomless brunch experiences in Bath.
The bar exudes a cosy and inviting ambience, featuring long tables perfect for accommodating big groups, as well as small sofas ideal for intimate date nights. This versatile venue truly has it all, making it one of the liveliest and most popular bars in Bath during weekends.
Indulge in the ultimate bottomless brunch experience at All Bar One, where you can enjoy unlimited Prosecco, Tanqueray London Dry Gin & tonic, Aperol Spritz, bottled Peroni, or Peroni 0.0%, and your choice of flavoured Daiquiris. Paired with mouth-watering brunch dishes, this delightful combination is sure to make your meal truly memorable.
Summary
In summary, Bath offers a plethora of delightful bottomless brunch spots that cater to diverse tastes and preferences. From vibrant and stylish venues like Belushi's and The Botanist, perfect for groups of friends, to the cosy and inviting ambience of All Bar One and The Canon, there's a spot for everyone.
The extensive brunch menus, filled with delicious options ranging from classic English breakfasts to creative and mouth-watering dishes, ensure a delightful culinary experience. And let's not forget the highlight of bottomless drinks, with offerings like Prosecco, gin & tonic, Aperol Spritz, and more, adding a touch of indulgence to your brunch adventure.
Whether you're a local looking to explore new brunch spots or a visitor seeking the best of what Bath has to offer, these top-notch venues promise to elevate your weekend mornings to new heights.
So, gather your friends, loved ones, or go solo for a delightful brunch journey through Bath's finest establishments. With an irresistible combination of scrumptious food, unlimited libations, and charming settings, you're sure to create wonderful memories at the best bottomless brunch spots in Bath. Cheers to brunching in style!
Find a Place to Stay in Bath