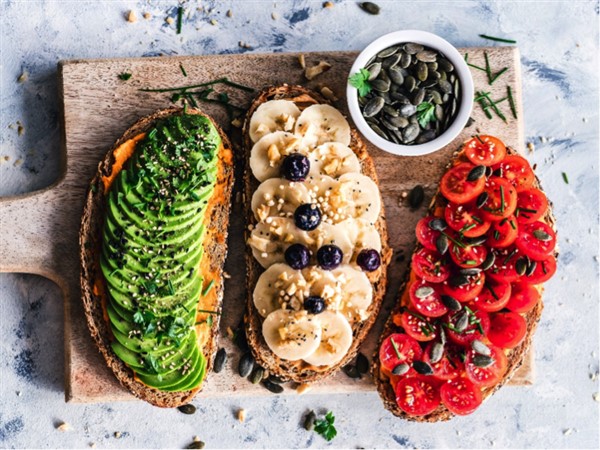 Here's a list of 7 venues in Leeds that offer a vegan breakfast, along with a brief description of each and their vegan menu:
Laynes Espresso – 16 New Station St, Leeds
Laynes Espresso is not only renowned for its exceptional coffee but also for its thoughtfully curated vegan menu. The coffee shop has taken great care to offer a range of delicious vegan options that cater to the growing demand for plant-based dining experiences.
When it comes to coffee, Laynes Espresso takes pride in sourcing high-quality beans and delivering expertly crafted brews. Their baristas are skilled in creating vegan-friendly coffee beverages, using alternative milk options like soy, almond, or oat milk to perfectly complement the flavour profiles of their speciality coffee blends. Whether you're craving a creamy latte or a velvety cappuccino, you can enjoy it with confidence, knowing that Laynes Espresso offers vegan milk alternatives to suit your dietary preferences.
Laynes Espresso has expanded its menu to include a variety of vegan food options. From breakfast to lunch, you'll find a range of plant-based delights to satisfy your appetite. Whether you're looking for a hearty breakfast bowl, a flavorful sandwich, or a nourishing salad, the vegan offerings at Laynes Espresso are designed to be both delicious and satisfying.
Some popular vegan menu items at Laynes Espresso include avocado toast topped with vibrant seasonal ingredients, vegan breakfast burritos filled with protein-rich ingredients, and scrumptious vegan sandwiches with a variety of fillings. These options are carefully crafted with fresh, locally sourced produce and creative flavour combinations to ensure a memorable dining experience.
The vegan-friendly ethos at Laynes Espresso extends beyond the menu. The staff is knowledgeable about vegan dietary requirements and can offer recommendations or answer any questions you may have about the ingredients used in their dishes. Their commitment to providing a welcoming and inclusive experience for all customers, regardless of their dietary preferences, is evident in their attention to detail and willingness to accommodate individual needs.
Whether you're a dedicated vegan or simply looking to explore plant-based options, Laynes Espresso provides a welcoming space where you can indulge in exceptional coffee and enjoy a satisfying vegan meal. Its dedication to quality, flavour, and inclusivity has made it a popular destination for both coffee enthusiasts and those seeking vegan-friendly dining experiences in Leeds.
Hyde Park Book Club – 27-29 Headingley Ln, Leeds
Hyde Park Book Club is a unique and charming cafe that combines a love for literature, art, and great food. It offers a cosy and relaxed atmosphere, perfect for indulging in a good book or engaging in conversations with friends.
The interior of Hyde Park Book Club is adorned with bookshelves, creating a warm and inviting space for visitors. The walls often showcase rotating art exhibitions, adding to the creative and eclectic ambience of the cafe.
When it comes to its vegan breakfast offerings, Hyde Park Book Club does not disappoint. They provide a range of delicious and satisfying options to cater to vegan tastes. Some popular vegan breakfast choices at Hyde Park Book Club include avocado and tomato bruschetta, vegan breakfast burritos filled with flavorful ingredients, and vegan pancakes served with delectable toppings. These dishes are crafted with care, ensuring a balance of flavours and textures to create a memorable breakfast experience.
In addition to the vegan breakfast menu, Hyde Park Book Club also serves a variety of hot and cold beverages. From expertly brewed coffees to speciality teas and refreshing juices, there's something to suit every palate.
Beyond its culinary offerings, Hyde Park Book Club hosts regular events, including live music performances, poetry readings, and book launches. This makes it a cultural hub that fosters a sense of community and provides a platform for local artists and creatives.
The staff at Hyde Park Book Club are known for their friendly and welcoming nature, always ready to assist and provide recommendations. Whether you're visiting for a leisurely brunch, exploring their art exhibits, or attending an event, you can expect excellent service and a warm atmosphere.
Overall, Hyde Park Book Club is a hidden gem in Leeds, offering a delightful fusion of literature, art, and vegan-friendly breakfast options. With its cosy ambience, delectable vegan dishes, and engaging events, it's a haven for those seeking a unique and inspiring cafe experience in the heart of Headingley.
House of Koko – 62 Harrogate Rd, Chapel Allerton, Leeds
House of Koko is a trendy and vibrant cafe that offers a unique dining experience. With its sleek and contemporary interior, this cafe exudes a modern and welcoming atmosphere.
The menu at House of Koko features a variety of options, including a dedicated selection of vegan breakfast items. Vegan visitors can delight in an array of flavorful dishes made with fresh, plant-based ingredients. Some popular vegan breakfast choices at House of Koko include avocado and hummus on toast, vegan breakfast bowls packed with nutritious ingredients, and a range of vegan pastries to satisfy your sweet tooth.
House of Koko is also known for its exceptional coffee. They serve a variety of speciality coffee blends prepared by skilled baristas, ensuring a perfect cup every time. Whether you prefer a classic latte or a creative coffee concoction, the talented team at House of Koko will craft a drink to satisfy your caffeine cravings.
The staff at House of Koko are friendly and knowledgeable, providing excellent service to enhance your dining experience. Whether you're a vegan or simply looking for a delicious and healthy breakfast, House of Koko aims to cater to your needs and preferences.
Overall, House of Koko stands out as a popular destination for those seeking a trendy and inclusive cafe experience in Chapel Allerton, Leeds. With its stylish ambience, diverse vegan breakfast menu, and excellent coffee offerings, it's a must-visit spot for vegan food enthusiasts and coffee lovers alike.
Cantina at The Old Red Bus Station – 101 Vicar Ln, Leeds
Cantina Leeds, the pioneering all-vegan eatery that debuted in 2016 in the heart of Leeds city centre, has been delighting diners in the northern region for more than six years. Located upstairs at The Old Red Bus Station, our lively Cantina has been fostering community connections through its flavorful vegan cuisine. The Old Red Bus Station is a progressive venue in Leeds, renowned for its conscious programming, showcasing underground electronic music, hosting local artists' exhibitions, and featuring a Vegan Cantina. With a DIY ethos and a commitment to supporting the local creative culture, Cantina Leeds has become an integral part of this innovative establishment.
The Bowery – 54 Otley Rd, Headingley, Leeds
The Bowery is a vegan-friendly cafe and art space. They offer vegan breakfast options like vegan sausage sandwiches, scrambled tofu, and vegan pancakes topped with fruits and maple syrup.
The Mustard Pot – 20 Stainbeck Ln, Leeds
The Mustard Pot is a charming gastropub that serves a vegan breakfast. Look out for their vegan fry-up with plant-based sausages, roasted tomatoes, baked beans, and hash browns.
The Vegan Cakery: Situated at 11 Stainbeck Corner, Leeds
Founded in 2012, The Vegan Cakery is a highly acclaimed and ethically driven business that is fully vegan and owned by passionate advocates of veganism. It has received numerous awards for its outstanding contributions to the vegan community. With a steadfast commitment to animal welfare and a strong desire to support charities and sanctuaries, The Vegan Cakery places these values at the core of its operations. Since its inception, these principles have guided and shaped every aspect of the business.
Please note that the vegan breakfast menus may vary at these cafes, so it's always a good idea to check their offerings and availability in advance. Enjoy your vegan breakfast adventure in Leeds!
Find a Place to Stay in Leeds