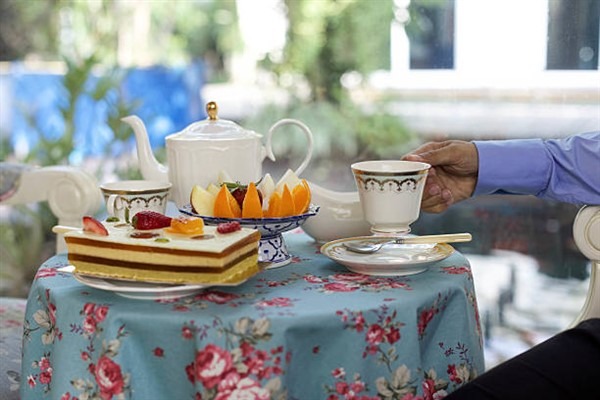 Introduction
Indulge in the timeless tradition of afternoon tea in Dallas, where Southern charm meets elegance. Whether you're a connoisseur of the finest loose-leaf teas or simply seeking a delightful escape from the daily hustle, Dallas has an array of tea rooms and dining establishments ready to whisk you away on a journey of flavour and refinement.
In this guide, we'll uncover the city's top destinations for High Tea and afternoon tea experiences. From the classic to the contemporary, prepare to savour exquisite teas, delectable finger sandwiches, freshly baked scones, and an assortment of pastries, all served in settings that exude warmth and sophistication.
Whether you're celebrating a special occasion or simply relishing the moment, join us as we explore the best places to enjoy High Tea in Dallas.
About Dallas
Dallas, often referred to as the "Big D," is a dynamic and culturally diverse city located in the state of Texas, USA. Known for its rich history, thriving arts scene, and robust economy, Dallas offers a unique blend of Southern hospitality and urban sophistication.
Dallas boasts a vibrant arts and culture scene. The Arts District is the largest urban arts district in the United States and is home to renowned institutions like the Dallas Museum of Art, the Nasher Sculpture Center, and the AT&T Performing Arts Center.
Dallas is also a sports lover's dream with professional teams in football (Dallas Cowboys), basketball (Dallas Mavericks), baseball (Texas Rangers), and hockey (Dallas Stars). The city also hosts major sporting events, including the AT&T Byron Nelson golf tournament.
The French Room at The Adolphus
Address: The Adolphus Hotel, 1321 Commerce Street, Dallas, Texas 75202
Phone number: 214.651.3615
Price: $75 per person plus tax & service charge
In the elegant ambience of the French Room dining area, you can experience the cherished tradition of tea at The Adolphus. This time-honoured ritual is a source of both delight and anticipation, featuring a thoughtfully crafted menu by our culinary experts and complemented by bespoke china.
At every seating, patrons have the opportunity to relish a three-course selection comprising tea sandwiches, scones, and pastries, all thoughtfully paired with loose-leaf teas sourced from the local artisan tea purveyor, Zatki. What makes this experience truly unique is Zatki's creation of a special tea blend exclusively crafted for The Adolphus.
Turn your aspirations for champagne and caviar into a reality when you partake in their tea service. Elevate your experience by indulging in their recently introduced Caviar Service, featuring the exquisite Regiis Ova Siberian Reserve Caviar. Its pristine and subtly creamy flavour offers a delightful choice for savouring on its own or enhancing the experience by pairing it with our buckwheat blini, crème fraîche, and delicate shaved yolk.
You can view the Afternoon Tea menu here.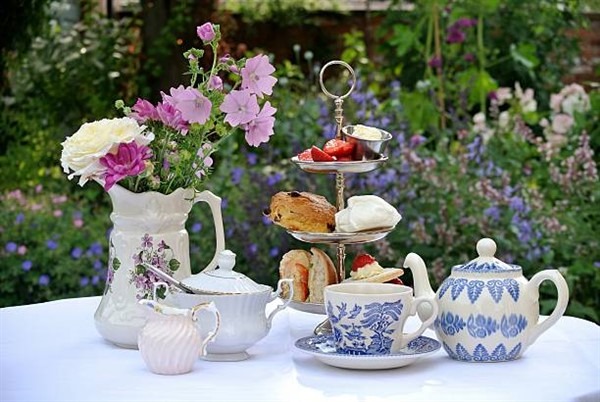 Lavendou Bistro Provençal
Address: 19009 Preston Rd Suite 200, Dallas, TX 75252
Phone number: (972) 248-1911
Price: $24 per person
Lavendou presents a cozy and laid-back environment where the essence of French culture shines through, delivering top-tier French cuisine to North Dallas. From the warm and inviting decor to the hospitable service and genuine culinary offerings, Lavendou embodies all things French with authenticity and charm.
Enjoy French High Tea, consisting of Finger Sandwiches, Mini Pastry Plate, Tea Breads, Scones, Cream, Butter, and Jam Served with English Breakfast Tea (other Teas are available upon request).
Potpourri Boulangerie
Address: 317 N Zang Blvd, Dallas, TX 75208
Phone number: 214-941-9941
Price: From $65 per person
Nestled within the lively Oak Cliff neighborhood, specifically in the heart of the Bishop Arts District, you'll find a charming yellow teahouse.
As the haven for freshly baked treats and a splendid selection of loose-leaf teas in Dallas, it's only natural that Potpourri Boulangerie excels in crafting an exceptional high tea experience!
Their high tea experience revolves around the concept of a tasting menu, featuring four delectable courses of seasonal delights, all elegantly culminating in a delightful tea tower presentation.
They also offer the option to Bring Your Own Champagne (BYOC), subject to a $10 corking fee.
Hotel Crescent Court
Address: 400 Crescent Ct, Dallas, TX 75201
Phone number: 214-871-3240
Price: From $78 per person
Hotel Crescent Court is less than five minutes from the heart of Downtown Dallas and a convenient stroll from America's largest urban arts district, this luxurious Uptown hotel places guests at the city's epicentre. Its strategic location makes it an ideal choice for both business and leisure activities.
Hotel Crescent Court offers three Afternoon Tea options:
Afternoon Tea: With this choice, you can pick your preferred tea from a variety of exquisite tea blends, which will be accompanied by a delightful selection of tea sandwiches, freshly baked scones complemented by clotted cream and house-made preserves, all crowned with a delightful assortment of tea cakes and speciality pastries.
Afternoon Tea with Endless Champagne: With this option, you can enjoy uninterrupted champagne throughout your seating, in addition to your choice of tea from a diverse selection of luxury tea blends.
Your experience will also feature a delectable array of tea sandwiches, freshly baked scones served with clotted cream and house-made preserves, and a delightful presentation of tea cakes and speciality pastries.
The endless champagne offering is available for 1.5 hours starting from the commencement of your seating.
Children's Tea: A dedicated tea menu for children offers special food selections tailored to their preferences, and they also have the choice to opt for juice instead of tea. The children's tea service is presented with the same level of care and attention to detail as the adult tea service, ensuring a delightful experience for the young ones.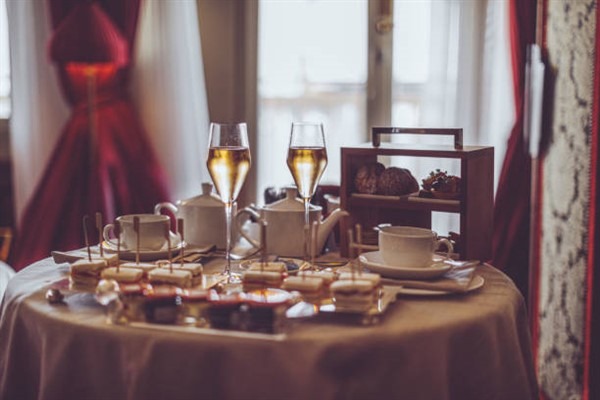 Forget Me Not
Address: Highland Park – 4260 Oak Lawn, Dallas 75219
Phone number: 469-513-2038
Three friends with a unique passion for providing excellent service, have created one of Dallas' top venues for enjoying an Afternoon Tea experience.
Choose from a delicious range of sandwiches, tea cookies and assorted sweets. Select a refreshing cup of tea from the vast choice on offer.
All Teas Selected and the Signature Blend are created by Melissa Autumn Collins, a professional Tea Sommelier.
Opening hours are Monday – Saturday: 10:00 am – 6:00 pm
You can view the Afternoon Tea menu here.
Chocolate Angel Café & Tea Room
Address: 635 W Campbell Rd, Richardson, TX 75080
Phone number: 972-234-8099
Price: $23.99 per person
Situated within a historic downtown building, the Chocolate Angel Café & Tea Room exudes a warm and intimate ambiance, making it the ideal setting for unwinding and savouring a delightful cup of afternoon tea.
You can indulge in a delightful selection of afternoon treats that includes scones, tea sandwiches, quiche, tartlets with an assortment of fresh fruit, and delectable sweet pastries. Each course is thoughtfully paired with carefully selected loose-leaf tea for a complete and satisfying experience.
Edith's French Bistro
Address: 5864 TX-121, Plano, TX 75024
Phone number: (972) 584-9001
Enjoy a high tea experience in Dallas….with a French twist!
Edith's French Bistro is an enchanting and elegant French dining establishment located at Watterscreek in Allen.
The Bistro offers an extensive choice of hand-crafted desserts, custom cakes, sweet and savoury crepes and high tea service.
Summary
In summary, Dallas invites you to partake in a delightful journey through its best places for afternoon tea. From historic teahouses to modern luxury hotels, the city offers a diverse range of settings to indulge in this timeless tradition.
Whether you're sipping on premium tea blends, savouring delicate sandwiches, or enjoying sweet pastries, each venue has its unique charm and character.
Dallas seamlessly blends Southern hospitality with refined elegance, ensuring that your afternoon tea experience is a memorable one. So, whether you're celebrating a special occasion or simply seeking a serene escape, explore these top tea spots and discover why Dallas is a city that takes its tea seriously.
Find a Place to Stay in Dallas